News
Martson Park July 2022
Across the 15 – 17th July 2022 Soho Radio are breaking out of London and New York for a summer party, and broadcasting live from Somerset with headline sets from DJ Yoda, Norman Jay MBE and the Soho Radio Selectors.

Marston Park is a playground for creativity with grown up food & drink, set around a Victorian lake framed by ancient woodland, located between Frome and Bruton in Somerset.

Come for the day or stay for the weekend and enjoy the wild pool, wood fired hot tub, great tunes and spectacular lakeside setting.

Tickets, packages and accommodation now available via >>> www.marstonpark.co.uk/sohoradio.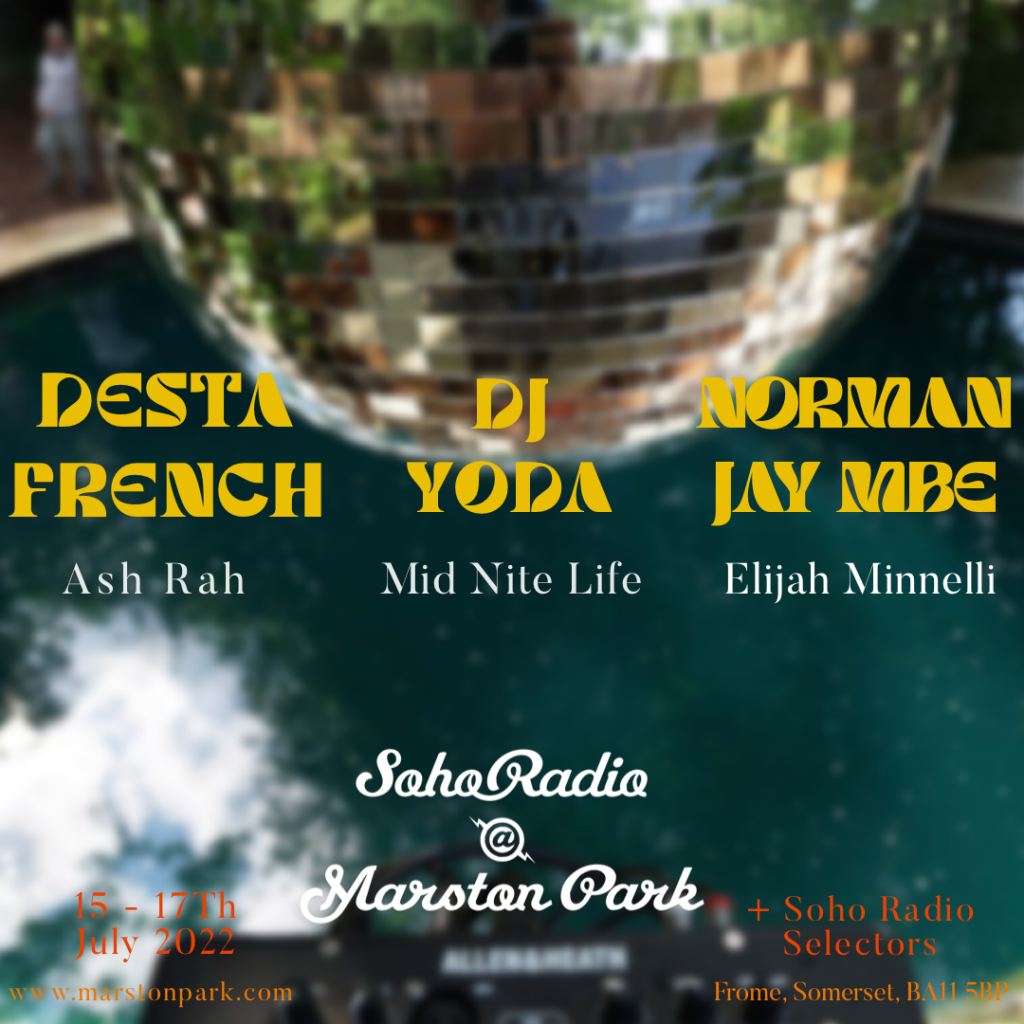 Friday 15th
21:00 – 23:00: Desta French
18:00 – 21:00: Ash Rah
15:00 – 18:00: Soho Radio Selectors
Saturday 16th
23:00 – 01:00: Mid Nite Life
21:00 – 23:00: DJ Yoda
18:00 – 21:00: Ngaio
15:00 – 18:00: Ash Rah
Sunday 17th
18:00 – 20:00: Elijah Minelli
14:00 – 18:00: Norman Jay MBE