News
BarKino at The Social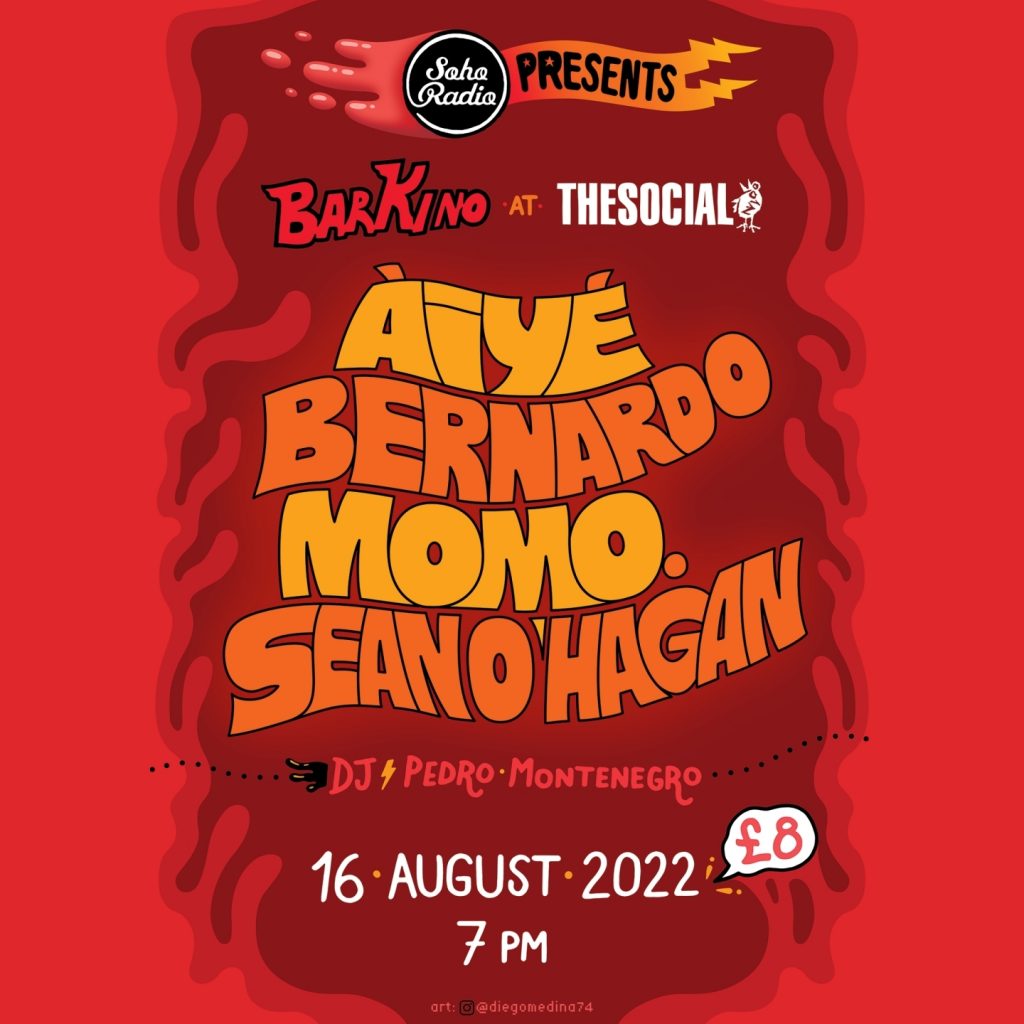 16th August – 7pm
After three years of broadcasting on Soho Radio, BarKino makes its debut as a night of live music at The Social. Hosted by Pedro Montenegro, its main focus is Brazilian music, especially the latest sounds, but not confined to any genre. With so many universes in London, it's hard to not connect and go beyond.
For this first night we've got four acts – three previously featured as guests on the show, and one straight from Brazil:
– ÀIYÉ
– Bernardo
– MOMO.
– Sean O'Hagan
Get your tickets HERE.